JAZZSCORE REISSUES

Welcome to
JAZZSCORE
REISSUES

webpage!
JAZZSCORE
is pleased to announce the launch of a series of

REISSUES

,

beginning with
JR 014
"Intermetallica" by Alloy
: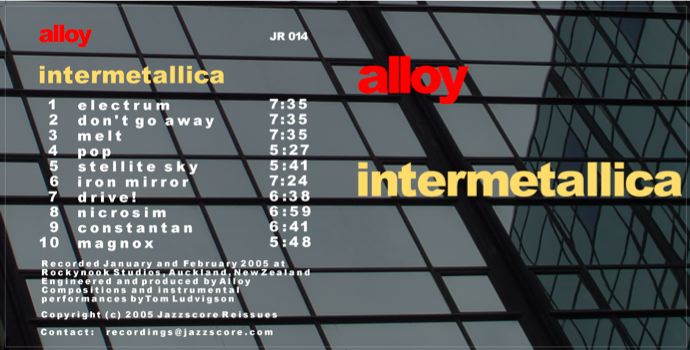 and
JR 015
"Short of Cash" by the Inner City Jazz Workshop: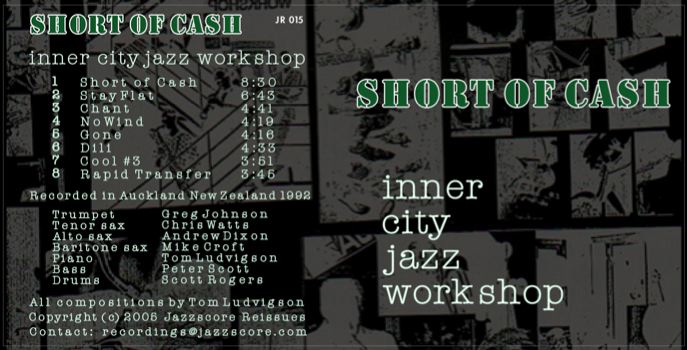 Copies of these CDs can be obtained from

JAZZSCORE

by pre-pay mail order.
Price: NZ $ 30:- each (GST inclusive) plus shipping.
We offer a
wholesale
discount
of 30% and free surface mail shipping on all orders of six CDs or more.
Please contact sales@jazzscore.com with details of your order.