Contemplating the Landscape - Stanley Palmer in Karamea
A documentary film featuring New Zealand artist Stanley Palmer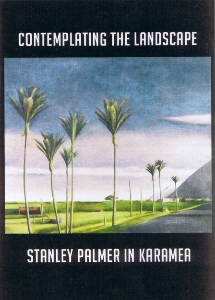 Stanley Palmer is one of New Zealand's most established artists. His use of bamboo engraving techniques for printmaking brought his work to national attention in the 1960's and since then he has created innumerable prints and paintings based on the New Zealand landscape. Stanley exhibits regularly and his works hang in homes around the country as well as in public buildings and galleries. In Contemplating the Landscape we follow Stanley's preparations for an exhibition of paintings based on the landscape around Karamea on the South island's West Coast. Starting with the South island sketching trip we move on to follow Stanley's progress through five months of work in his Mount Eden studio. As we watch him at work Stanley talks about what he is doing and how he goes about it, it is a privileged look inside the artist's studio.
Copyright (c) 2005 BATES PRODUCTIONS LIMITED
Contact:
jtbates@hotmail.com
Click to listen to some sample cues from the film:
Afternoon Rays
Going Home
Hoedown
On the Coast
Hoedown
Please click
here
to view some clips from the film.