Reflections - Gretchen Albrecht
A documentary film featuring New Zealand artist Gretchen Albrecht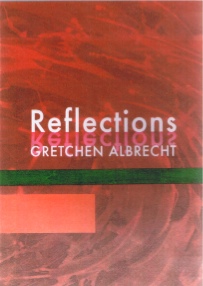 "Albrecht's paintings succeed in communicating intense emotion by using a language of shape and colour that is so fresh and powerful, so directly engaged with the senses that the emotions are re-experienced at the moment of looking at the work." LINDA GILL
Gretchen Albrecht has been at the forefront of contemporary art in New Zealand since her first solo exhibition in 1964. Reflections provides a rare glimpse of the artist at work in her studio, as she reveals the ideas and experiences that have sustained a painting career spanning four decades. Gretchen takes us on a journey from her early figurative works to abstraction; from the rectangular stained canvases of the 1970's to her two signature formats of the hemisphere and the oval; and finally, from painting to sculpture. Interwoven with Gretchen's own analysis are the views of collectors, writers and art historians.
Copyright (c) 2005 BATES PRODUCTIONS LIMITED
Contact:
jtbates@hotmail.com
Click to listen to some sample cues from the film:
Dunedin
Night Duet
Suite 17
Two Birds
Please click
here
to view some clips from the film.